Looking for gift ideas for those hard-to-shop-for people on your list? Wrap their favorite treats in a basket, this is all provided by Gift Basket Jamaica.
What better way to celebrate the holidays than with a mug of steamy hot chocolate? Whether it is to warm up after a day of winter activities or to take along as you view the holiday lights, hot chocolate is a holiday must. Mugs, paper to-go cups, yummy varieties of hot chocolate, marshmallows, candy canes and stir sticks are perfect items to include in this gift basket.
One of the best ways to show someone how much you care is to let them subtly know that you put a lot of thought into their . Just by being here, I already know you care quite a lot, and that's wonderful! Not all of us are that creative though, so we require a bit of inspiration to get going. If you aren't sure yet what you should get your loved ones or you need help pairing items together, you're in good hands. Here are some of the best gift baskets bloggers have to offer.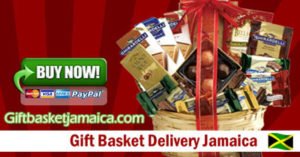 If you are giving a basket to someone you plan on spending the morning with, give them something like this. There is plenty for two and they'll feel so special!
We all have that snacker that we know in the group of family and friends. They're munch on just about anything. Give them what they really want, and put a little love in it by preparing the goods yourself.